Meet the Rockstars on our Brighton Team!
Meet the people behind our 100% referral rate!  They work hard everyday to ensure that you have a stress free moving experience. Our movers are expertly vetted and complete a comprehensive training program where they learn proper lifting techniques and body mechanics, padding and stretch wrapping to ensure your belongings are not damaged during transit and how to properly protect walls, floors, doorways and stairways. Check out our training video here: https://twomenandatruck.com/professional-trained-movers.  We are the Movers Who Care and it is important to us that you feel at ease from that first phone call.  Moving people forward...it's what we do!  We love our customers and our community and it shows!  Next time you see our trucks around town, give us a wave!  
Simon Skladanowski
Employee of the Month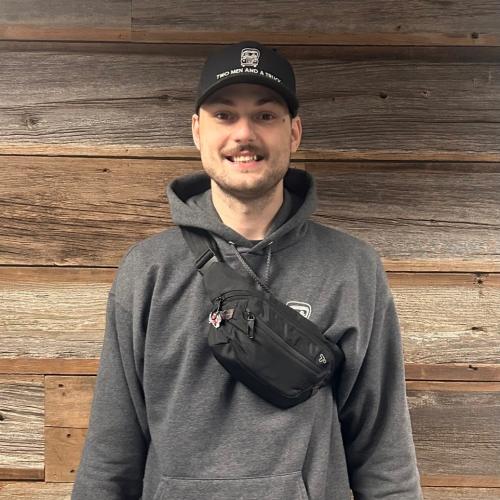 Shout out to Simon as our Employee of the Month! He is very engaging with our customers and a great communicator. That goes a long way in reducing stress levels on moving days and is very much appreciated by those receiving moving services with us.