Meet the Rockstars on our Brighton Team!
Meet the people behind our 100% referral rate!  They work hard everyday to ensure that you have a stress free moving experience. Our movers are expertly vetted and complete a comprehensive training program where they learn proper lifting techniques and body mechanics, padding and stretch wrapping to ensure your belongings are not damaged during transit and how to properly protect walls, floors, doorways and stairways.  We are the Movers Who Care and it is important to us that you feel at ease from that first phone call.  Moving people forward...it's what we do!  We love our customers and our community and it shows!  Next time you see our trucks around town, give us a wave!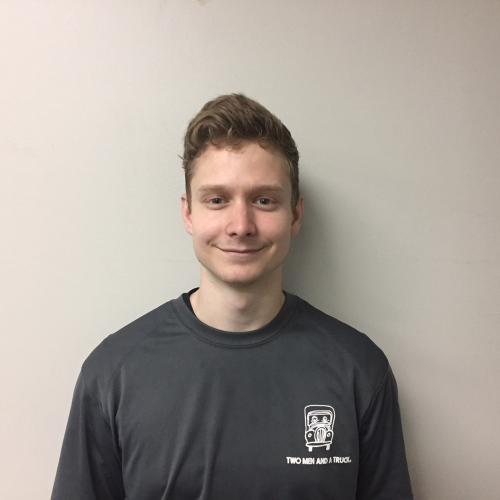 Featured Team Member
Ryan Baxter
Mover Highlight
We want to give a special shout out to our Mover, Ryan Baxter! He has earned the number 2 rank in our TWO MEN AND A TRUCK system for his customer service scores! Thank you for all of the hard work you put in everyday to take care of our customers Ryan. A great attitude goes a long way and customers appreciate it when you show up with a smile and get the job done with professionalism and enthusiasm.