We've been known for home moving over the last 35 years—we're so much more than that! We offer a wide variety of specialty moving services to help any moving need and oftentimes, our moving trucks aren't even necessary. You can hire the expertise of our professionally trained movers to help with whatever you need so you don't have to worry about doing the heavy lifting yourself!
With a 96% customer referral rate, you can trust our moving professionals to give you a little extra help when you need it.
Loading and Unloading Services
Have a loaded rental truck or container but don't want to do the heavy lifting? We have you covered. With our Carry Crew moving option, our professional moving teams will come to you and save you the hassle of doing the heavy lifting yourself.
Specialty Items
Some items are much more difficult and require more attention when it comes to moving. Whether it's a pool table, hot tub, treadmill, kitchen appliances, gun safes, washers and dryers, or even pianos – our moving teams are trained and ready to help you get these large, specialty items where they need to go.
Furniture Rearranging
Getting a large piece of furniture up and down stairs or rearranging an entire room for a party can be difficult, but it doesn't have to be. Hire help you can trust and let our professional teams handle your in-home moving needs!
Packing and Unpacking
This may not be a service involving any heavy lifting, but it's equally as important and useful. Our teams can take care of the packing up of your belongings so you can focus on something else. Given that we are professionals, we can efficiently pack as many items as you'd like us to. We can even provide the packing supplies and moving boxes!
Delivery Services
Ok, so technically this does involve a moving truck, but it's still worth mentioning. If you have found yourself in a situation where you've ordered a large item – say a new appliance or piece of furniture – and you have no idea how you'll get it home, we have you covered! We can schedule the pickup and delivery of large items like this and get it to you safe and secure, even moving it into your home and placed exactly where you want it.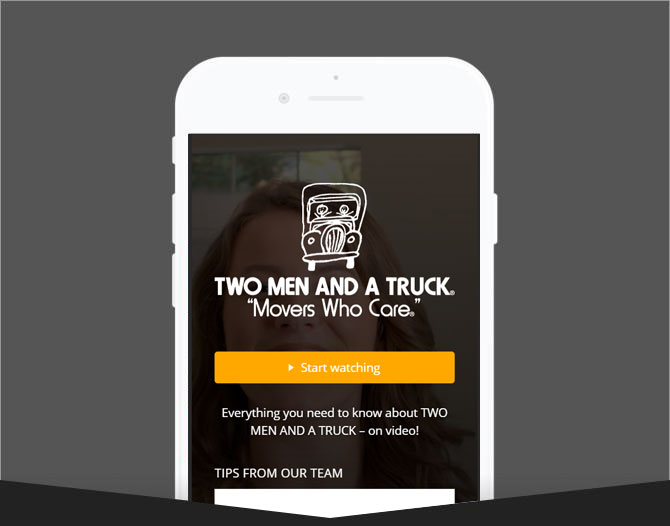 Get inspired with our expert moving and packing tips, creative ways to repurpose old moving boxes, and fun TWO MEN AND A TRUCK® teams nationwide.