As moving industry leaders, many people associate us as the experts in traditional home moving — what many don't know is our services extend far beyond the reach of helping customers move from one home to the next.
One area we've quickly expanded is our TWO MEN AND A TRUCK corporate relocation service. Our teams nationwide are more than ready to help experienced business professionals with their moving needs as it comes time to relocate due to a new job or professional change. Through this employee relocation service, you'll receive the same outstanding customer service and quality our reputation has been built on as our efficient, professionally trained teams get you where you need to go.
The TWO MEN AND A TRUCK corporate moving service includes our professionally trained team members who are background checked and drug-screened, state-of-the-art moving equipment to protect your belongings, and unmatched levels of care within the corporate relocation industry. We understand the importance of employee relocation moves, and we're ready to build you a detailed plan so you can focus on more important things as part of your relocation.
Included in TWO MEN AND A TRUCK National Accounts
Centralized billing
White-glove service
Wide variety of moving options to meet any need
Specialized local or long-distance moving plans
Storage
Packing and unpacking services
Access to moving and packing supplies
Junk removal services
And more
 
A BRAND WITH NATIONAL REACH
After nearly four decades, we've expanded our reach from coast to coast across the U.S., in addition to launching new service options, which means we're a one-stop shop when it comes to commercial moving services.
Whether you're a large or small company looking to relocate employees or you're a business professional handling a relocation move on your own, TWO MEN AND A TRUCK's strong national footprint in 47 states means we can get customers anywhere they need to go.
QUICK AND EFFICIENT RELOCATIONS
A typical transferee move costs $5,800 and travels about 500 miles. Transit time is 48-72 hours.
LONG-DISTANCE RELOCATION EXPERTS
Our largest executive move was a 25,000 lb., C-level relocation from Texas to Minnesota.
Benefit from TWO MEN AND A TRUCK National Accounts
With any TWO MEN AND A TRUCK service, we'll tailor a plan to specifically fit our customers' needs. We're experienced business movers, too, and know what it takes to build moving solutions that keep businesses moving forward and on track so they can focus on more important things.
Over the years, we've handled numerous high-profile moves for businesses and organizations of all sizes, helping to coordinate the logistics to ensure they're comfortable with the plan in place.
Check out some of the highlights below!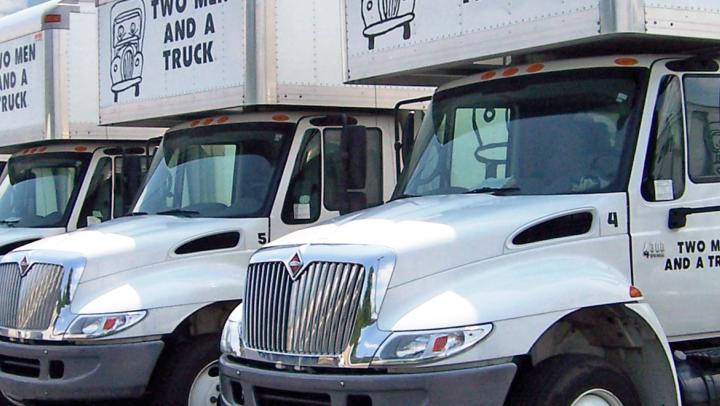 Vasta and Associates, INC
A major professional meeting, planning, and event management group, we've provided logistics to Vasta and Associates, INC., with the past two major U.S. soccer events - COPA America and Gold Cup. We completed more than 500 moves over two years across 21 cities for 23 different teams. These moves included transporting everything from players' belongings to game equipment, team equipment, and event set up.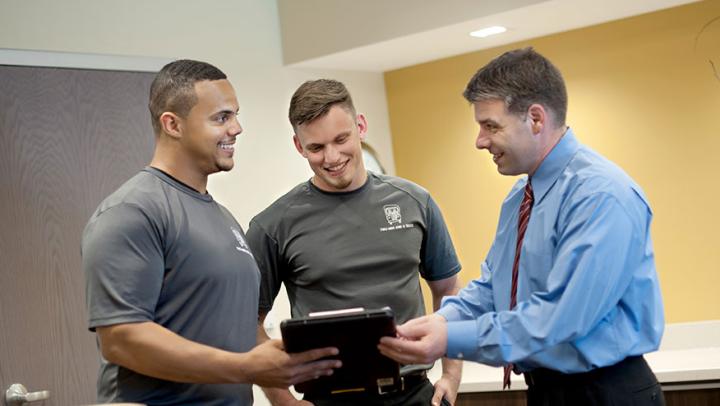 University Furnishings
A nationally recognized furnishing company catered toward college students, we have worked with University Furnishings for centralized project management and a willingness to go above and beyond in getting their furniture assembled and installed for housing developments.
In the past year, we've helped University Furnishings complete 16 different projects over 34 days, across 12 different TWO MEN AND A TRUCK franchise locations. We were able to show them our reputation and work ethic are as advertised, and offered the highest level of care and professionalism as we worked closely with their company.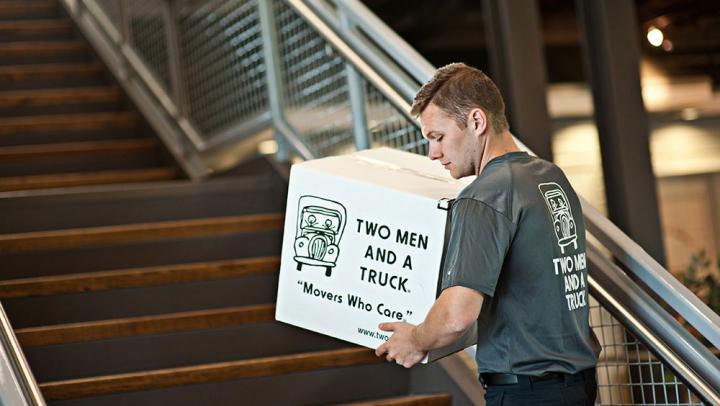 WCW, Inc.
WCW, Inc. is a company that specializes in last-mile delivery for high-level medical beds and seating products. Working with TWO MEN AND A TRUCK, WCW, Inc., has been able to successfully complete more than 170 moves over the past two years.
WCW, Inc., has utilized the vast TWO MEN AND A TRUCK network by using 61 different franchises to complete their various moves, and have put their trust in our reputation for high customer service and caring for customers' items.
Meet Taylor
Taylor Kimichik – National Accounts Sales Specialist
Taylor joined our team three years ago to lead our TWO MEN AND A TRUCK corporate relocation efforts, bringing a strong customer service background and understanding on the logistics of moving with her. She quickly learned how strong of an impact this industry can make on a client's relocation experience, and she's worked to grow our reputation in the corporate relocation industry and establish the TWO MEN AND A TRUCK name as a brand businesses and their employees can trust.
"My inside joke is that I manage chaos, which makes complex and dynamic relocation assignments seem routine. As a service provider in the relocation space, my goal is to build and maintain strong client relationships while delivering exceptional service."
Interested in our professional moving services on a larger scale?