Portable storage services are only available at select TWO MEN AND A TRUCK locations. Please check with your local office to see if they offer these services at their location. 
TWO MEN AND A TRUCK offers portable storage container options for both home and business customers, providing even more options to create a stress-free and efficient moving experience.
Two types of storage containers are offered – wood and metal – and each contains a different size to meet your specific storage needs. Our wood containers measure 5' x 8' x 7.5', and our metal storage containers are 16 ft. Both storage options provide weather-resistant containers which can sit outside of a home or business during use and keep your belongings safe and protected.
Many customers take advantage of these short-term, portable storage units while their homes or offices are being renovated. Portable storage units are also useful if you are planning to move, or have already moved, and there is an overflow of items that won't fit in your home or office space.
How Portable Storage Rentals Work
When the time comes where you find yourself needing temporary portable storage, give us a call to set up a delivery time for your unit. Our professionally trained teams will drop a container off at your home or business when it's most convenient for you. Once the storage container is delivered, you can choose to load it up yourself or have one of our professional moving teams do the heavy lifting for you.
Most customers use these portable storage units as temporary storage, and pricing varies by location. Generally, these are charged as monthly rates, but in certain situations, we're able to accommodate weekly rentals. Some fees may also apply. Contact your local participating franchise to find out more about their portable storage rates.
Metal storage containers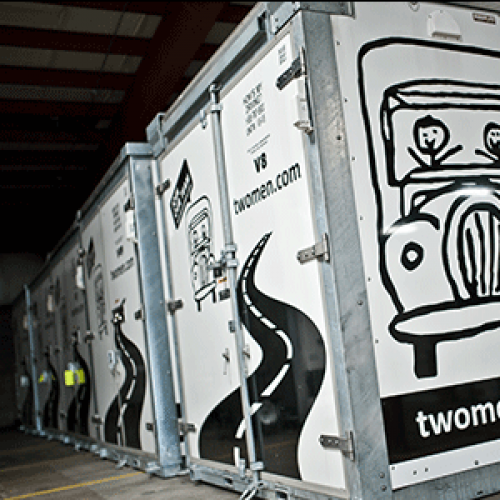 16 ft. heavy-duty containers
Wood storage containers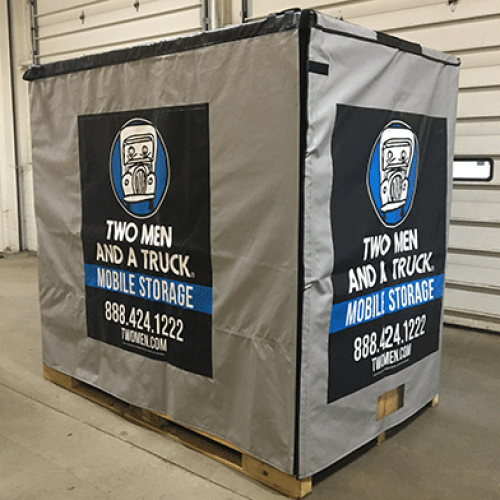 5' x 8' x 7.5' wood containers
Storage Solutions Just For You
Utilizing a TWO MEN AND A TRUCK portable storage option gives you the benefits of accessing your items without having to make the drive to a storage facility.
Storage options can come in handy for a variety of situations, and if portable storage isn't of interest to you, belongings can also be stored with us in our facility.
Call us today for more information, pricing plans, and to find out how the Movers Who Care® can help with all of your storage needs!