Arlington Community Involvement
Give back to the community. This is one of TWO MEN AND A TRUCK®'s Core Values, and we don't take it lightly. We work with dozens of local community groups each year to add to the quality of life for the citizens in the DC area. Whether it's providing discounted or free moving services, box donations, or small sponsorships, TWO MEN AND A TRUCK® has earned the reputation of being "The movers who care".
Special Olympics Virginia 
We have partnered with Savers FunDrive and  Special Olympics Virginia (SOVA) to raise donations to send a special athlete to the 2018 Special Olympics. With the help of Meridian at Carlyle and Meridian at Braddock Station, we were able to collect over 30 boxes of donations! These donations will be turned into funds to help send the athlete to the Special Olympics, where they will receive free medical attention and to compete in the games!
Movers for Moms®
Each spring, TWO MEN AND A TRUCK® franchises across the country coordinate large collection drive to support women in need. Through our Movers for Moms® campaign we engage with local businesses and organizations to collect personal items for shelters that serve women and their families. In 2017, more than 500,000 items were presented to hundreds of shelters, just in time for Mother's Day. 2018 marked our 10 year anniversary for Movers For Moms, and we partnered with Avalon Clarendon, Zoso Flats, Meridian At Ballston Commons, Meridian at Braddock Station, and Meridian At Eisenhower Station to donate over 1,200 donations to the families at Bridges to Independence and Facets!
Bridges To Independence
Bridges To Independence (B2i) is a growing shelter located in Arlington that offers services for homeless families and families at risk of becoming homeless. B2i understands how the cycle of poverty happens and strives to educate individuals and families on how to avoid falling back into the intergenerational cycle. They offer a variety of services ranging from financial literacy to emergency shelter.
Local Partners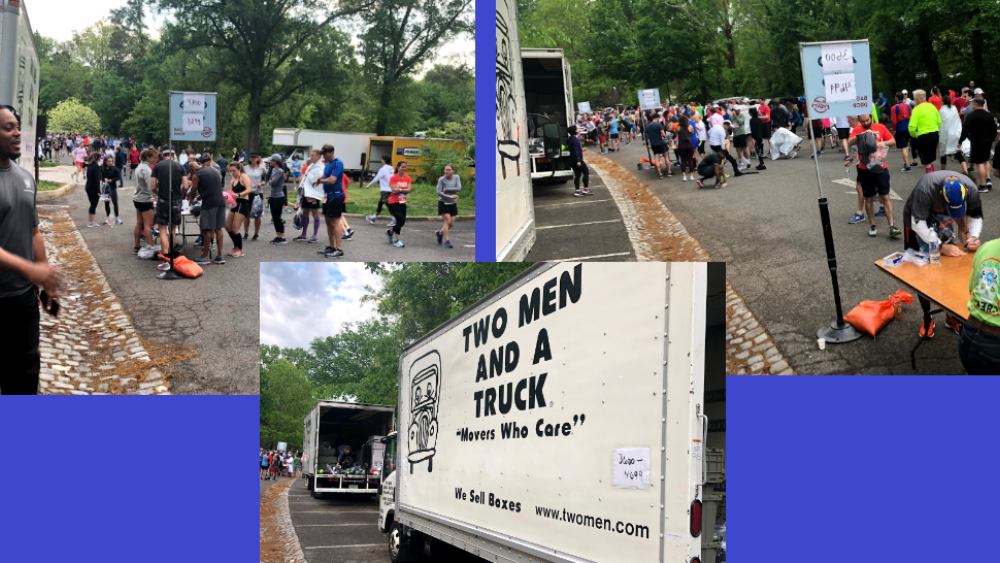 GEORGE WASHINGTON PARKWAY CLASSIC 2019
This year was our 6th annual participation in the George Washington Parkway Classic! This event included a 5k, 10 Miler, and kids race option, and TWO MEN AND A TRUCK was able to offer some of our best trucks for the 6,000 – 7,000 participants. Our trucks took on the role of bag check-in for the event, and carefully moved the runner's personal belongings from the beginning of the race at Mount Vernon, to the end in Old Towne Alexandria. One of our General Managers, Dan Conlin, also joined in and ran in the race! We were happy to be a part of this year's event and will be looking forward to participating again next year!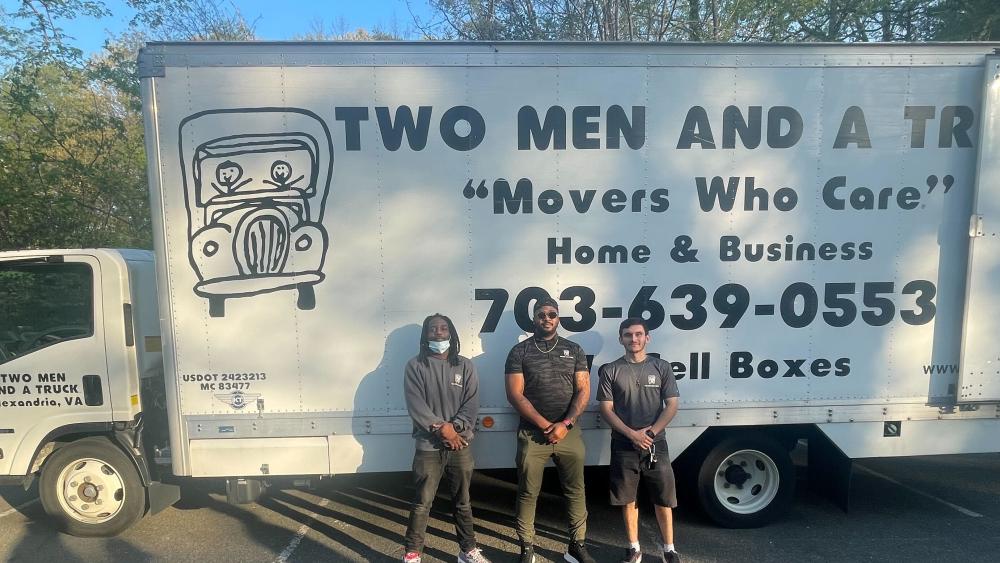 George Washington Parkway Classic 2022
On Sunday, April 22 we sent two of our trucks out to the George Washington Parkway Classic Marathon again for the first time since 2019! Our trucks were used to store the items of the event participants while they ran the marathon. It was so nice to see everyone out and running this year in the beautiful weather!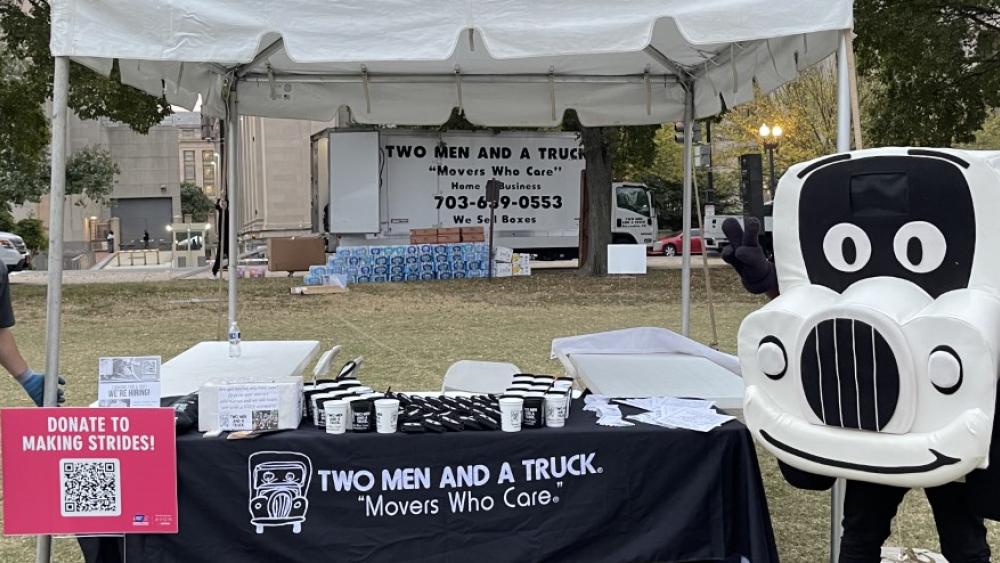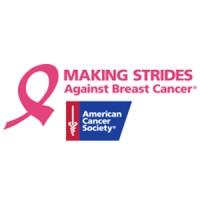 Making Strides Against Breast Cancer Washington DC 2021
On Saturday, October 23rd we got the opportunity to attend the Making Strides Against Breast Cancer Event in Washington DC at the Tidal Basin! Starting on October 21st, our crews helped to unload the American Cancer Societies' storage unit and help to set up the event. We were so excited to be able to donate our services to such a meaningful cause. It was absolutely incredible to see over 2,000 walkers come out and support the Making Strides Event. We had our own table representing the TWO MEN AND A TRUCK brand, and Truckie was even able to complete the entire two-mile walk! We cannot wait until next year already!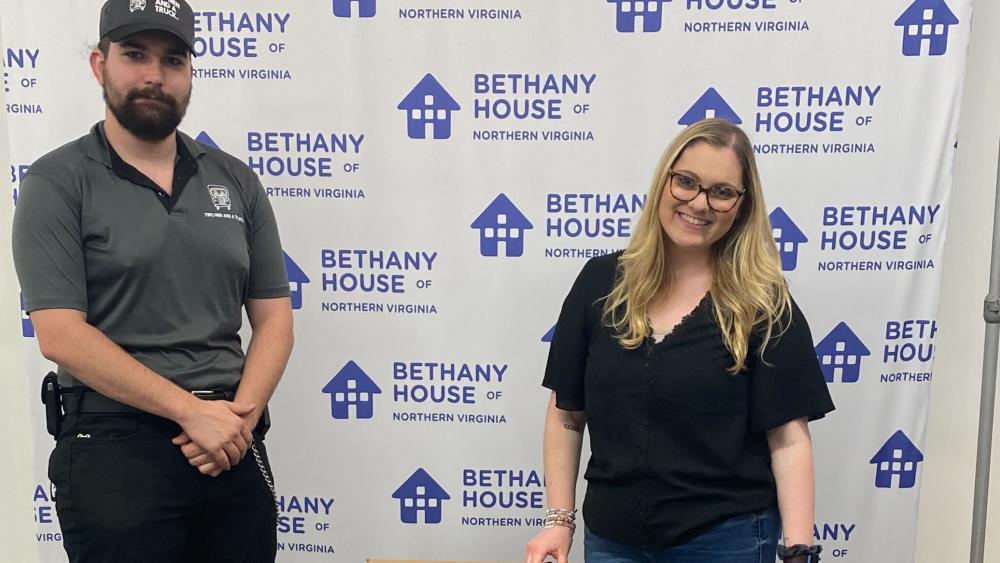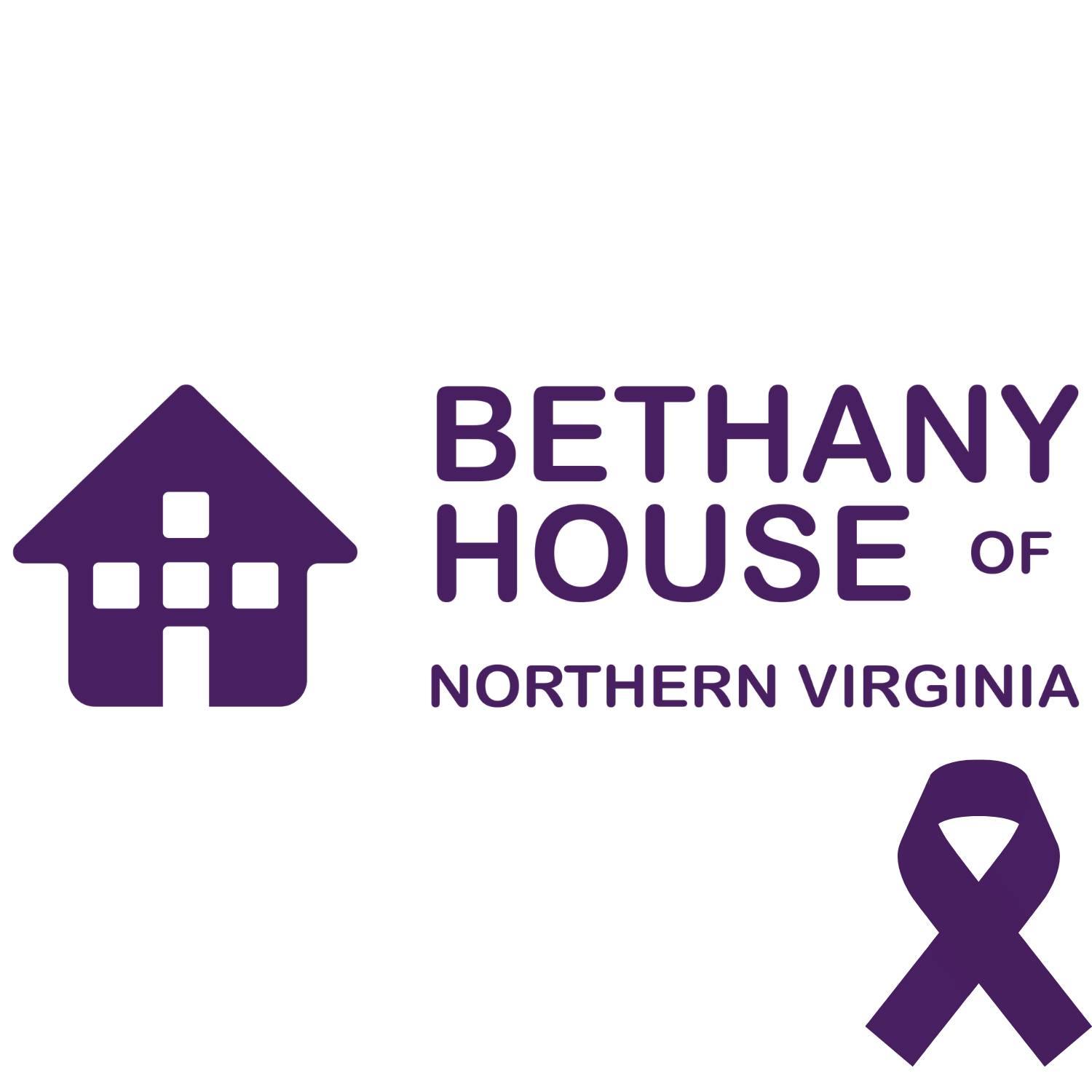 Movers For Moms® 2022
This year we were able to donate FOUR full boxes of collected donation items to the Bethany House of Northern Virginia to finish off our Movers for Moms® campaign. We could not have done this without our amazing collection partners:
Gold's Gym in Lorton, VA
OneLife Fitness in Alexandria, VA
Alexandria Public Library
YMCA in Alexandria
Thank you all so much for helping us with such an amazing cause!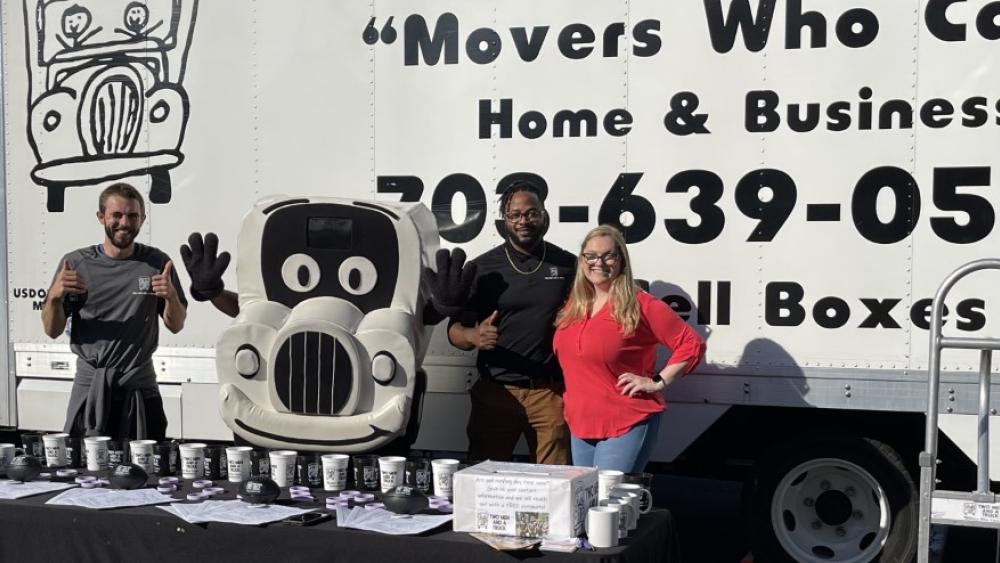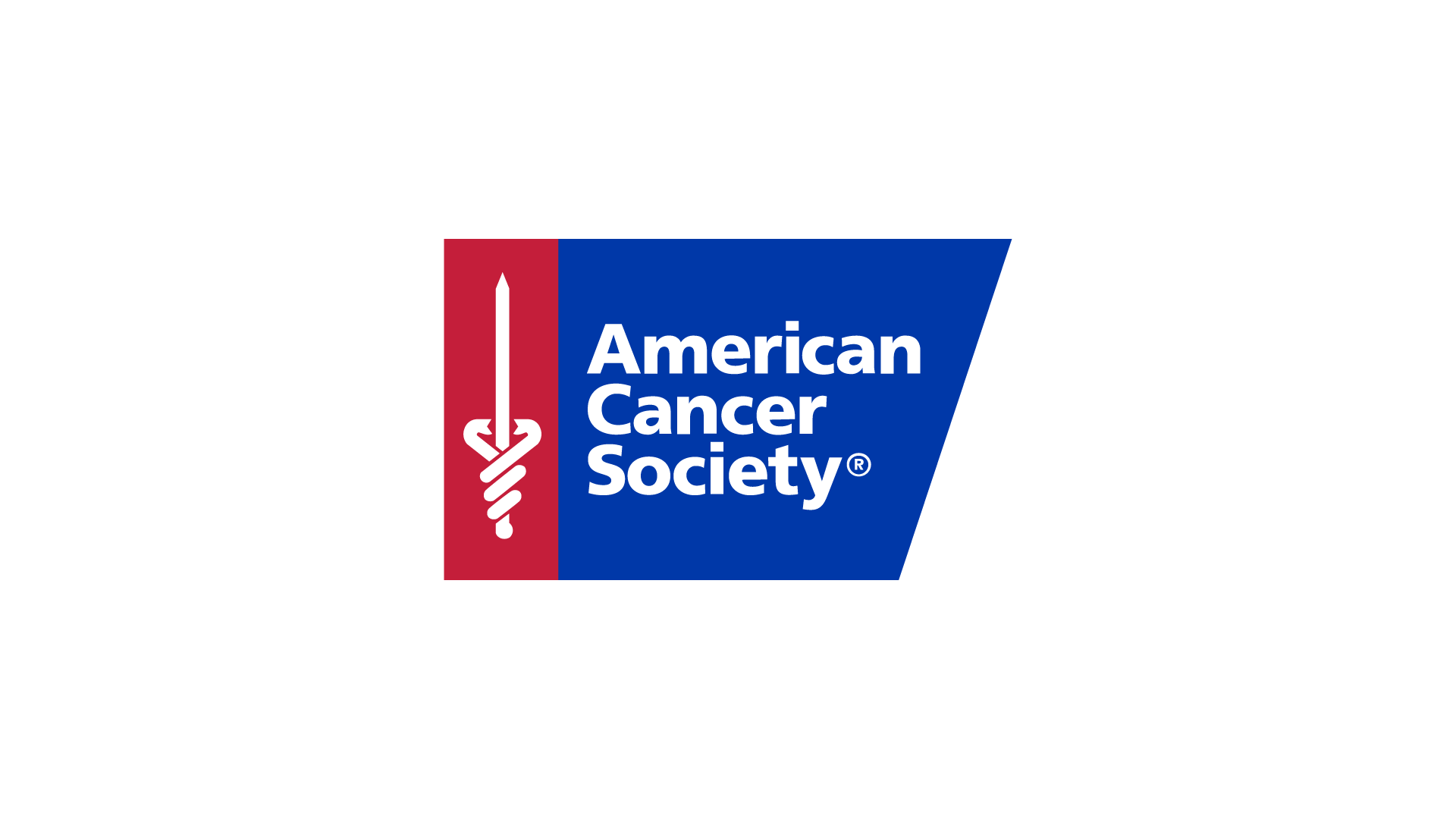 The Big Dig- The American Cancer Society Fight Against Pediatric Cancer
On Saturday, October 2 we were lucky enough to attend the Big Dig event in Ashburn, VA with the American Cancer Society to help fight pediatric cancer! The kids had a blast with our TWO MEN AND A TRUCK giveaways and getting to meet, the one and only, Truckie! We can't wait to attend this event again next year and watch it grow even bigger, as this was the first year they were able to do it!
Partnerships

MEET OUR NEW REAL ESTATE PARTNER
Meet our featured real estate partner, Ron Leffler! Located right here in Alexandria, he's the one that won't just help you buy and sell, but also improve your property!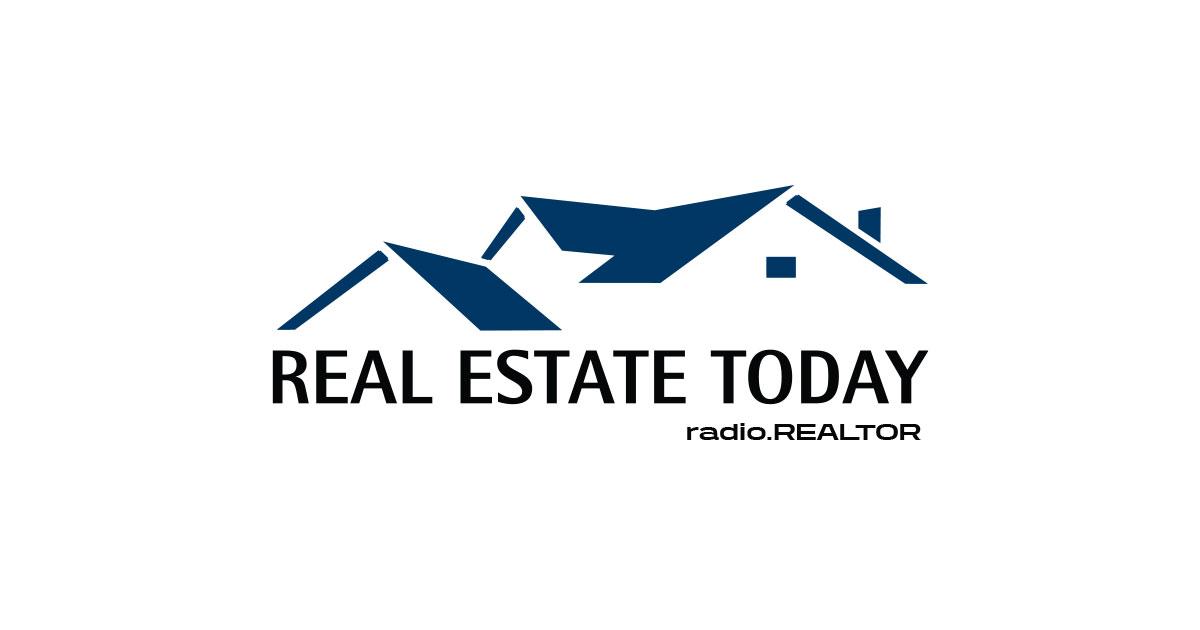 REAL ESTATE TODAY INTERVIEW WITH ZACH KILDALL 2019
Interviewed by Stephen Gasque from the Real Estate Today Radio, our general manager, Zach Kildall, gave tips on the most efficient, economical, and timely ways to move from one house to another. "It is best to schedule out the move as far as you can from when you know you'll be moving…and also do NOT move on closing day," said Kildall. "Make sure to pack a 'Day of Move box' to have all the essentials you will need with you right after your move, stated Kildall as another wise tip." Click the link to hear the whole radio interview!