Our Akron community comes first
TWO MEN AND A TRUCK Campaigns
Movers for Moms®
We are teaming up this spring with local businesses for our Movers for Moms® community campaign. We are excited to have been participating in this national campaign for over ten years! Last year the national Movers for Moms® campaign was able to raise over 285,000 items for women and their families affected by domestic abuse. This year all of our donations will be given to the Battered Women's Shelter of Summit and Medina Counties.  
Our Akron franchise was able to collect over 1,300 donations for the Battered Women's Shelter this past Movers for Moms® season! Thank you to everyone that donated!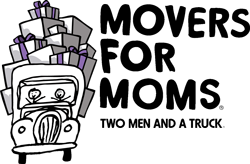 Local Partners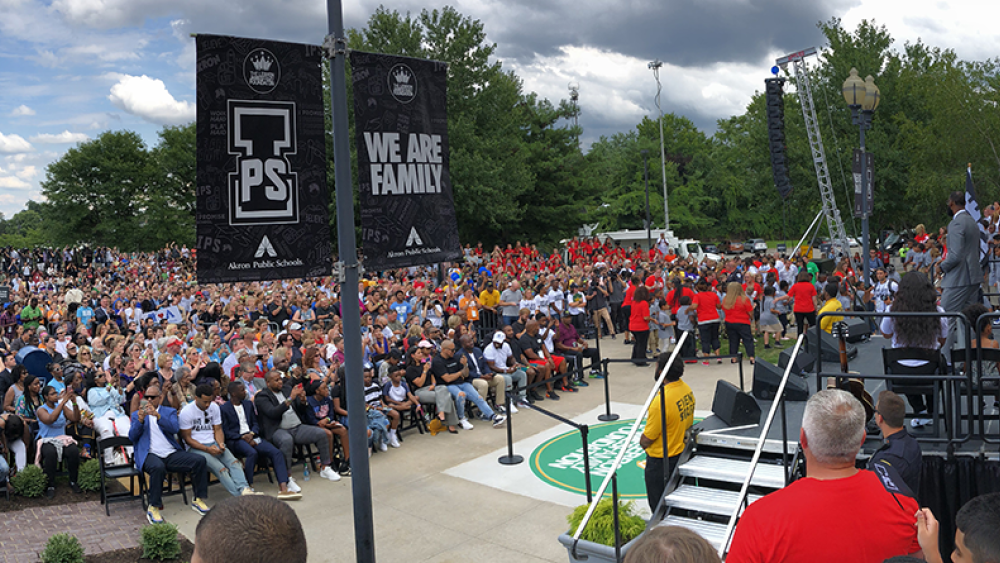 "I PROMISE SCHOOL" 
TWO MEN AND A TRUCK Akron is proud to have been involved in the creation of LeBron James' Akron "I Promise" School! The school is a partnership between the LeBron James Family Foundation and Akron Public Schools. It is the culmination of LeBron's I PROMISE Program, which encourages kids to finish school. TWO MEN AND A TRUCK Akron was glad to help in any way they could, this involved the physical moving in of the school!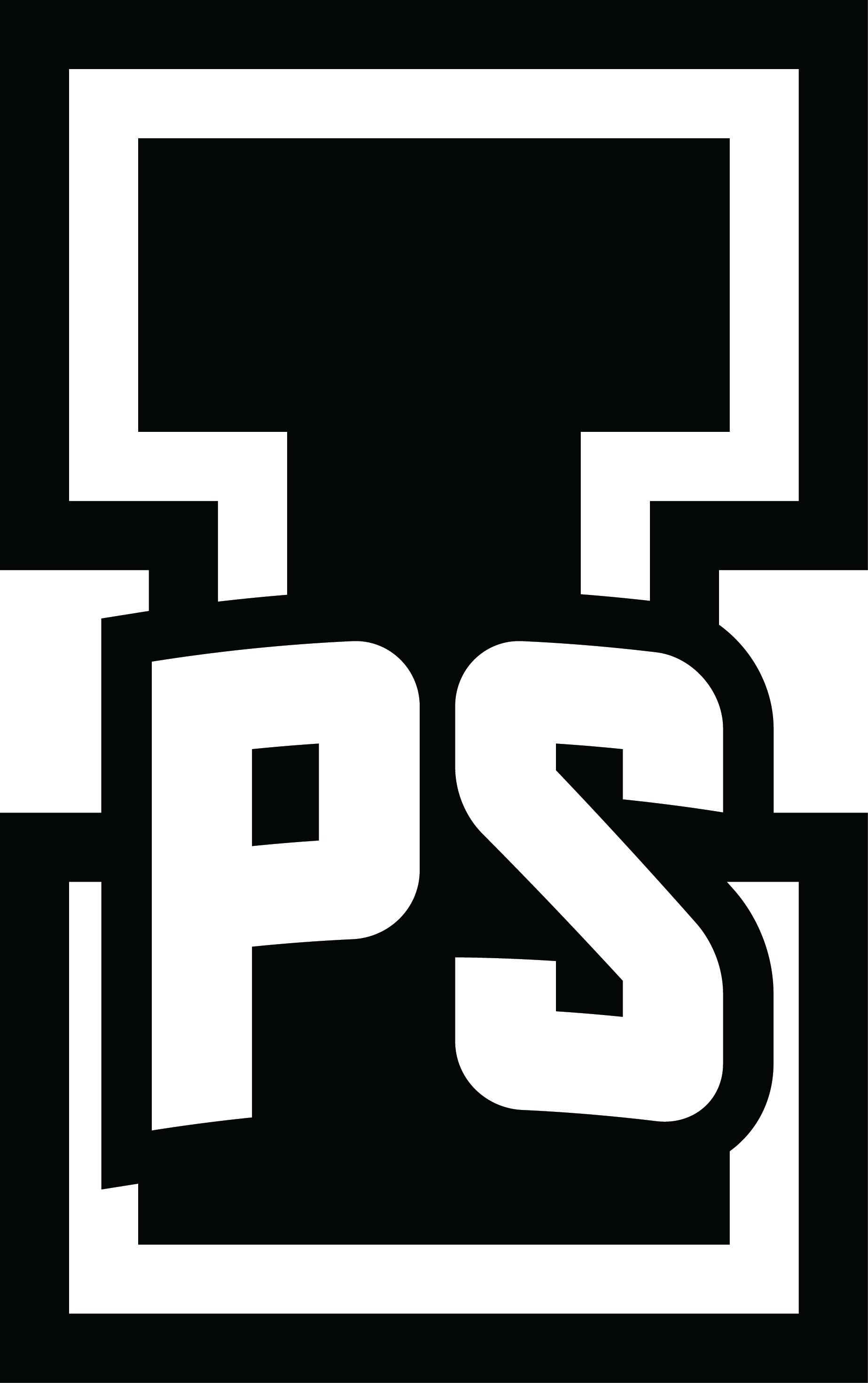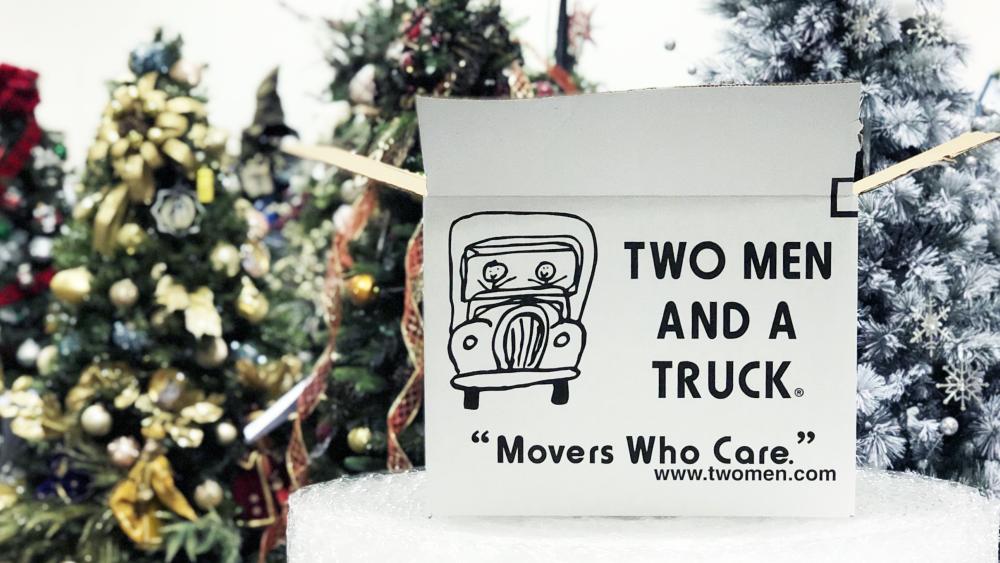 AKRON CHILDREN'S HOSPITAL
We have been working with the Akron Children's Hospital Holiday Tree Festival for more than a decade! Each year we move 30-100 elaborately decorated Christmas trees to the "highest bidder's" home. We also help with set up and tear down for the annual event. We enjoy this event knowing that proceeds are helping children and families in need.
We would also like to give a special shout out to our Customer Service Representatives RaeLyn and Mike who handles, plans and schedules out our crews and trucks every year for this event. We couldn't do it without you! (and all of our movers and drivers of course)
LEBRON JAMES FAMILY FOUNDATION
Each year we move hundreds of bikes for the Foundation's "Wheels for Education" initiative and we partner with them for the yearly PROMISE Project.  It is wonderful working with the Foundation and the other community partners that know and understand that our children are our future!

"The LeBron James Family Foundation's mission is to positively affect the lives of children and young adults through education and co-curricular educational initiatives. We believe that an education and living an active, healthy lifestyle is pivotal to the development of children and young adults."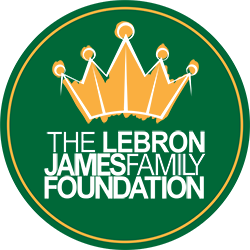 THE BATTERED WOMEN'S SHELTER OF SUMMIT AND MEDINA COUNTIES
For over twenty years we have been helping the shelter with their clients' moving needs to and from the shelter. When the Movers For Moms® campaign began, we knew the shelter had "other" needs that we could help with. The yearly donations gathered the month before Mother's Day has been a tremendous success in the Akron community.

"There is Hope... For families of violence, women, men and children who are in danger of physical, emotional, and sexual abuse. The Battered Women's Shelter of Summit and Medina Counties provides emergency services and supportive services to victims seeking to end family violence."

Unlike other agencies that focus on victims of all types of crime, BWS is the only agency in Summit/Medina county that focuses on family violence, intervention and prevention.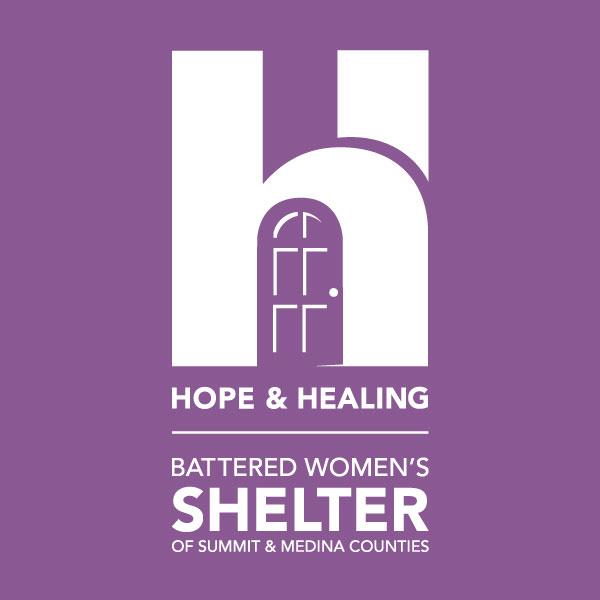 THE HUMANE SOCIETY OF SUMMIT COUNTY
This will be our fifth year partnering with The Humane Society of Summit County and we couldn't be more excited! The Humane Society of Summit County (HSSC) cares and advocates for the abused, neglected, and abandoned animals of our community. Through education and support, we strengthen the bond between people and animals. HSSC rescues over 2700 animals annually and has served Summit County for over 50 years.
We are thrilled to announce that this year we were able to raise over 5,000 donations for the HSSC since we partnered with them in 2018! Thank you to our amazing drop-off donation locations and to all of you who donated both in person and virtually!