Some of Our People That Make It Happen Every Day:
have YOU MET OUR MASCOT-Truckie
Our mascot Truckie loves to attend events; parades, Charity events and just showing up at hospitals etc. to cheer kids in the coming year.  We have some amazing guys who look tough, but really are very tender hearted and love to give to the community.  Truckie will be making his rounds and bringing a smile to many people in the upcoming months.
Nanette Hornbuckle
Auditor/Owner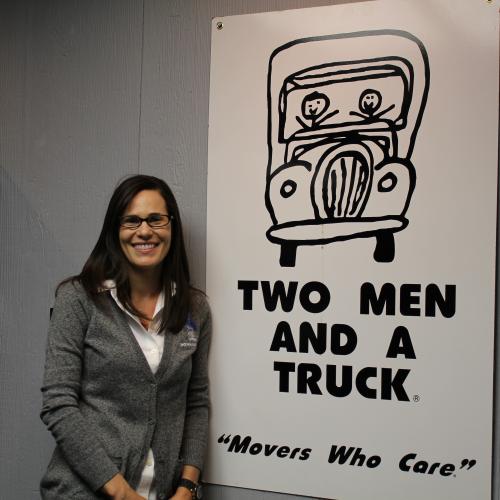 Nanette joined TWO MEN AND A TRUCK in January 2016. She handles all the internal audits for the company. For the past five years, she worked at Walmart's Corporate office as a Senior Global Investigator conducting investigations in corporate fraud, commercial corruptions, embezzlement, and FCPA allegations in the US, Brazil and China. She graduated from University of Missouri in 2002 with a BA in History, Religion and Psychology and became a Certified Fraud Examiner in 2010. She has enjoyed working for TWO MEN AND A TRUCK and respects the core values and missions statement. In her free time she enjoys running, reading and traveling.