Giving Back To The Community
TWO MEN AND A TRUCK® is serious about community involvement.  In fact, the business's very first profits were given to ten different non-profit organizations.  We are passionate about our communities that we serve and support us. From Movers for Moms to helping Free Bikes for Kids bring bikes to children in need, we are here to serve our communities and help make them a better place.  
TWO MEN AND A TRUCK Campaigns
Movers for Moms®
We are excited to announce that TWO MEN AND A TRUCK is back for another year. We are very excited to continue to work with our partner Lewis House within 360 Communities to assist mothers and children that have suffered from domestic violence. This is our way of honoring these mothers right in time for Mother's Day.  All donations will go directly to Lewis House the week after Mother's Day! We have some amazing collection partners this year supporting our moms! 
New Horizon Academy - Prior Lake
New Horizon Academy - Burnsville
Keller Williams Preferred Realty
If you would like to donate to our Movers for Moms campaign or act as a collection partner, please contact our director of marketing and communications, Sally Flinck at sally.flinck@twomen.com.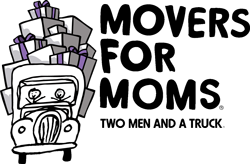 Local Partners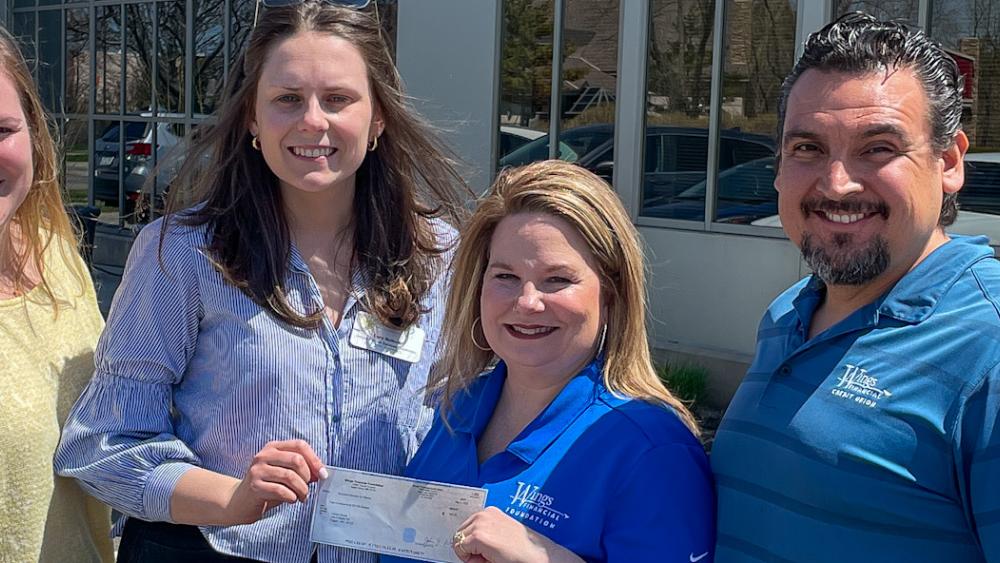 LEWIS HOUSE/360 COMMUNITIES
Lewis House® opened its doors in 1979, and has been providing a safety net for women experiencing sexual and domestic violence ever since. Lewis House® and 360 Communities® offer 24-hour support and advocacy for women in these trying situations. TWO MEN AND A TRUCK® has partnered with this worthy organization for our MOVERS FOR MOMS® program. We look forward to making Mother's Day 2017 a little brighter for those at Lewis House® this spring.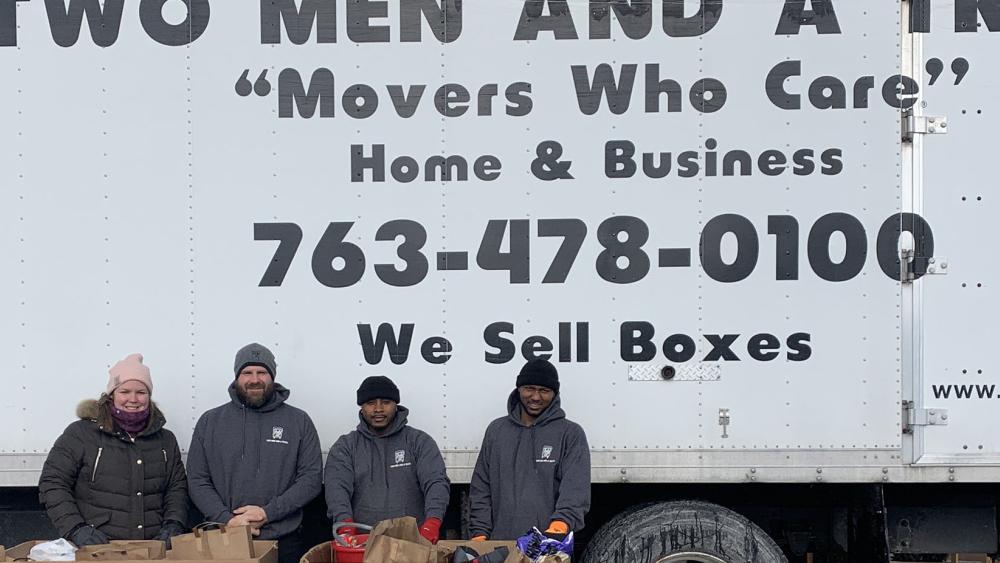 Move for Hunger
TWO MEN AND A TRUCK has been partnering with Move for Hunger for over a year, and in that time, we have collected over three thousand pounds of food for The Open Door Pantry.  As a Move for Hunger partner, we take the non-perishable food items that our customers would otherwise throw away during their move and donate them to The Open Door Pantry, a mobile food shelf that serves the South metro.
35% of the food produced in the United States is wasted, and that food could be used to help a family suffering from food insecurity. We are helping fight food insecurity one move at a time.