Moving Our Community Forward
True to our core value of giving back to community, we are always looking to assist those in need. If you are in need of charitable services, please fill out this form.
Featured Community Service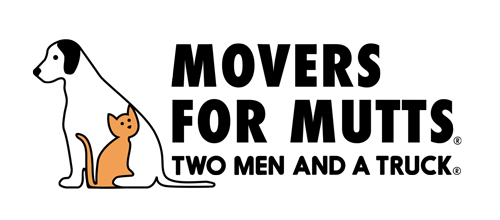 Movers for Mutts® 2022
We are so excited to be running our MOVERS FOR MUTTS® campaign this year! TWO MEN AND A TRUCK® will partner with local schools, businesses, and other organizations to collect pet items beginning early September leading up to 12/01/22. These items will be donated to the Capital Area Humane Society to help care for the animals, and also make a difference in the pets' lives, too. They deserved to be cared for and loved, homeless or not.
Capital Area Humane Society Wish List
Martingale Dog Collars (Medium and Large)

Dog Collars (Medium and Large)

Break-Away Cat Collars

Soft Dog Treats (Any Kind)

Small Dog Treats (Milk Bone)

Dry Cat Food (Any Brand)

Cat and dog toys

Clorox Wipes

Liquid Laundry Detergent

Peanut Butter (No Xylitol)

Kitten Milk Replacement Formula

Miracle Nipples for Pets

Boudreaux's Butt Paste Diaper Rash Ointment

Digital Kitchen Food Scale

Snuggle Safe Pet Bed Microwave Heating Pad

Unscented Baby Wipes for Kittens

Electric Heating Pad 

Liquid Bleach – 5.25% ONLY

6-Foot Dog Leashes (Nylon)

Clay, Non-Clumping Cat Litter

Swiffer Dry Cloths

Lysol Cleaning Spray
Business Partners
| | |
| --- | --- |
| Petco | 510 Frandor Ave |
| Soldan's Pet Supplies West Lansing | 6201 West Saginaw Highway |
| Soldan's Pet Supplies South Lansing  | 5016 South M.L. King Boulevard |
| Soldan's Pet Supplies Okemos | 2283 Grand River Ave |
| Petsmart  | 305 N Marketplace Blvd, Lansing, MI 48917 |
| Evergreen Vet Clinic Okemos | 4737 Marsh Road – Okemos, MI 48864  |
| Evergreen Vet Clinic Lansing | 1114 E Mount Hope Ave – Lansing, MI  |
TWO MEN AND A TRUCK Campaigns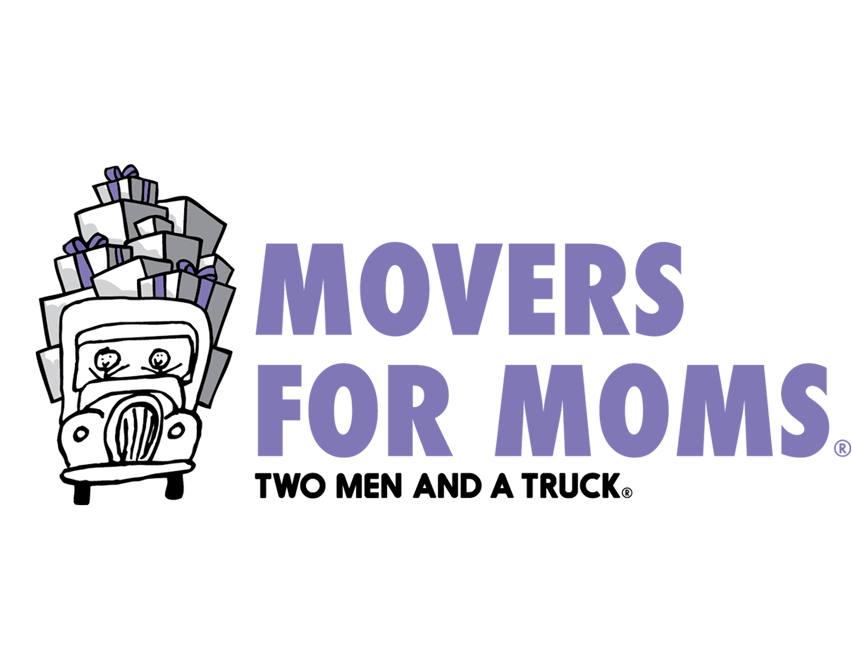 Movers for Moms® 2022
The MOVERS FOR MOMS® 2022 program was an incredible success! We collected over 6,000 items (doubling last year's collections) that were donated to Child and Family Charities to help assist young women and moms in the Greater Lansing Area. Here's a video recap of the 2022 campaign. We are so honored to continue our core value of "Giving Back to the Community." We look forward to the 2023 campaign and hopefully collecting double what we collected in 2022!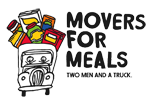 Movers for Meals
For 2020, TWO MEN AND A TRUCK® Lansing is collecting non-perishable food items to support the Greater Lansing Food Bank.  Millions of people, especially children, go hungry each and every year. The purpose of the Movers for Meals® program is to ensure that those families and individuals receive the much-needed support from the Greater Lansing Food Bank this holiday season. Officially, the program kicked off September 14 and it will run through November 14. This year, due to the current COVID-19 pandemic, we are doing things a little bit differently. If you are a customer and you have a move booked with us in the next few weeks, we are asking that you would consider donating any extra non-perishable food items to your movers for them to bring back to our office for collection.
We will also be accepting donations at our Lansing Franchise Office:
1200 Keystone Ave.
Lansing MI, 48911
Our community needs our support now more than ever, so please consider making a donation. Every little bit helps those in our community of Greater Lansing not go hungry this holiday season.
Local Partners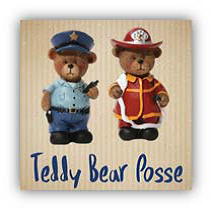 teddy bear posse
The Teddy Bear Posse campaign is hosted by four radio stations of Midwest Communications: 94.1 DUKE FM, 106.1 Q106, and 92.1 THE TEAM. It was created to collect new teddy bears and stuffed animals that are distributed to local ambulances, fire trucks, and police cars, to be given to young children involved in traumatic situations. This initiative strives to help comfort these children and show them that law enforcement is on their side and available to help them through these difficult times. Look for our TWO MEN AND A TRUCK® Lansing donation boxes located at Burger King, Applebee's, and LAFCU locations throughout the Greater Lansing area.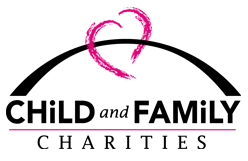 Child and family charities
Child and family charities was established in 1911 as the Ingham County branch of Michigan children's aid society. The founding purpose was " to secure for every child the same love and the same opportunity that we would have our children receive should they be left orphaned or friendless." Over the years, the agency has evolved into a multi-service organization serving the Mid-Michigan region.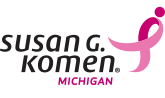 Susan G. Komen Mid-Michigan
Komen Mid-Michigan (formerly Greater Lansing) was established in January, 2001, to spread the life-saving message of early detection and to financially support breast cancer screening, education, treatment and support programs in Clinton, Eaton and Ingham counties. In 2009, the Affiliate expanded its service area to include Jackson, Livingston, Shiawassee, and Washtenaw counties, and was re-named Susan G. Komen Mid-Michigan®.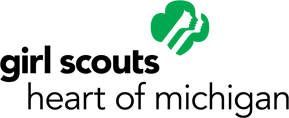 Girl Scouts
Girl Scouts gives every girl access to life-changing experiences that inspire her to do something great. While she's learning to build a fire, she's also building character. She discovers she can help build a house, sail a boat, or excel at math. She makes friends, finds mentors and joins with others to improve her neighborhood or her school.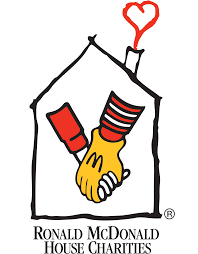 ronald mcdonald house
The Ronald McDonald House of Mid-Michigan began as a dream of community leaders, healthcare professionals and parent advocates in Lansing, Michigan in 1996. These community members came together to address an important need: How to best care for the many families who come to Mid-Michigan for medical treatment for their seriously ill or injured children.Too often these parents were forced to sleep in waiting rooms or cramped hospital rooms, bathe in bathroom sinks and eat out of vending machines while their child was hospitalized — difficult conditions during their most tragic times. There had to be a better way.

st. vincent charities
St. Vincent Catholic Charities (STVCC) has provided students in the Lansing area with proper school supplies for thirteen years through Operation Backpack. With the help of local businesses, STVCC collects backpacks and school supplies during July and August each year. Before the start of school, the backpacks are stuffed with paper, pencils and other supplies in order to provide students with everything they need to succeed in the upcoming year.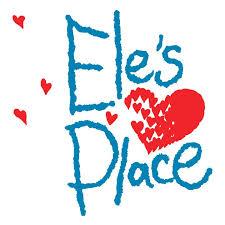 Ele's Place
Ele's Place is a healing center for grieving children and teens.  Four branch locations support families throughout the Ann Arbor, Grand Rapids, Flint and Lansing areas and beyond.  Each week, peer support group programs help hundreds of children, ages 3-18, learn how to cope and begin to heal after the death of a parent, sibling or other loved one.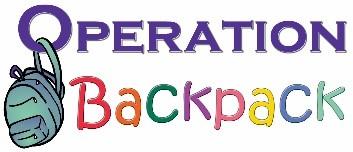 Operation Backpack
TWO MEN AND A TRUCK® has been proud to support the efforts of Operation Backpack for over 10 years. The Lansing franchise provides boxes and moving services to each of the collection sites, as well as storage for the filled boxes. Our Home Office employees pay for the privilege to wear jeans on Friday and all of the money collected in July goes directly to purchase school supplies for the Operation Backpack program. Donations are being collected now through August 18th.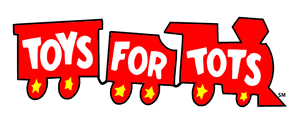 Toys for tots
The mission of the U. S. Marine Corps Reserve Toys for Tots Program is to collect new, unwrapped toys during October, November and December each year, and distribute those toys as Christmas gifts to less fortunate children in the community in which the campaign is conducted.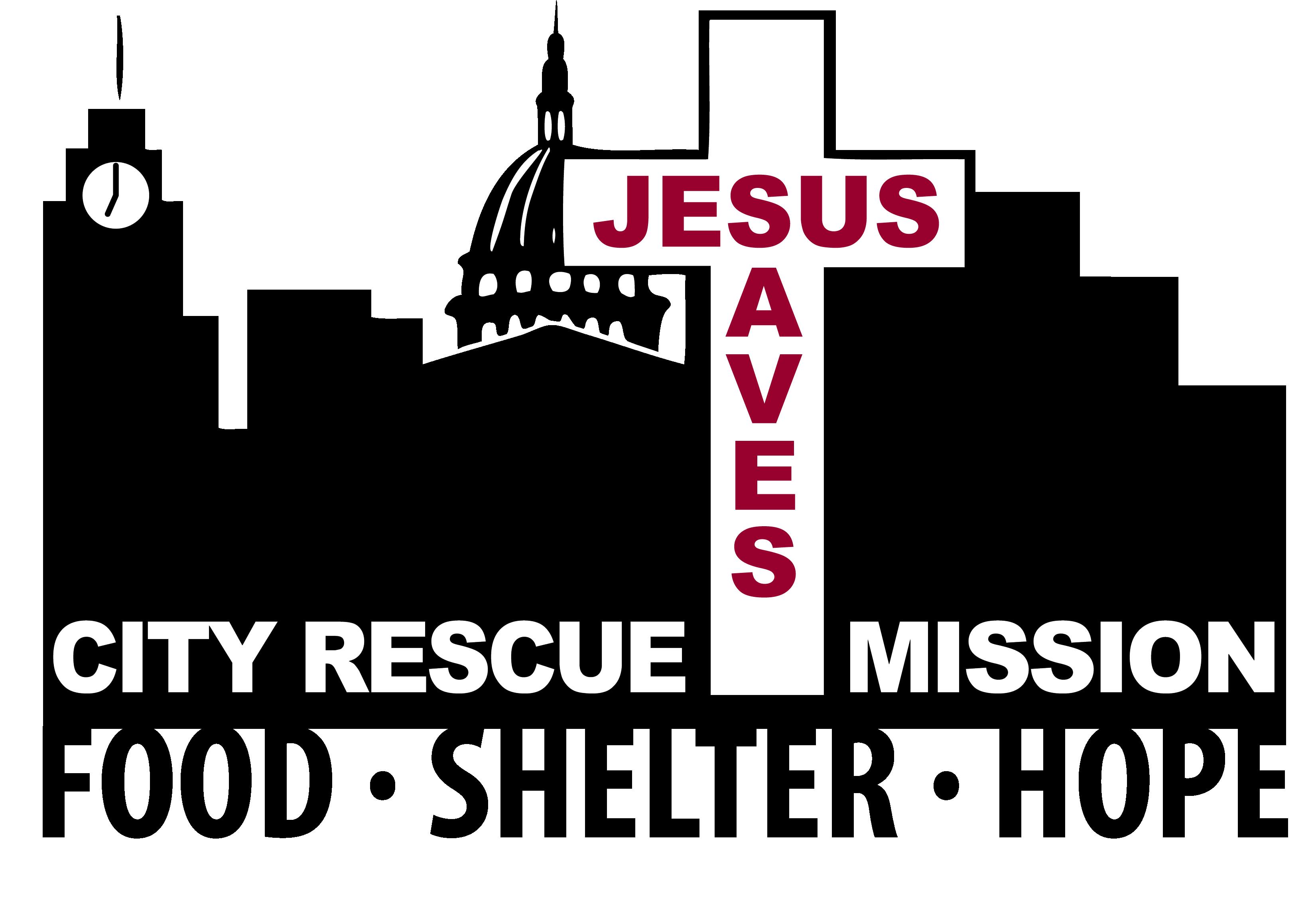 City Rescue Mission
With more than 100 years of volunteer service, City Rescue Mission is dedicated to meeting the physical and spiritual needs of men, women, and children in the Lansing area. They provide food, shelter, and hope to Lansing residents daily and are once again thrilled to be a part of the Movers for Moms® campaign.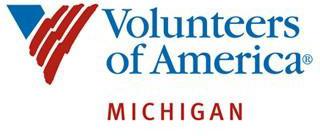 Volunteers of America
Volunteers of America is the charity that always steps forward to help the most vulnerable. For over 119 years, they have taken on the most difficult tasks to help the most under-served.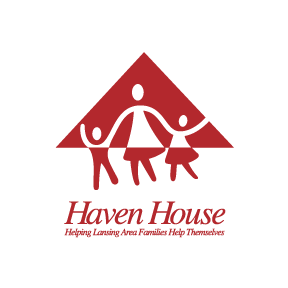 Haven House
Haven House provides emergency housing and support service for single-parent and two-parent families that are homeless and looking for stability. Since opening their doors in 1983, Haven House has developed programs for the families that walk through their doors that will make an impact on their lives after they leave the shelter. These programs improve people's lives through goal setting, training, and education shaped around the resident's needs.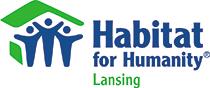 Habitat for Humanity
Habitat for Humanity Lansing was established in 1987 by a group of passionate volunteers. These volunteers worked tirelessly to fundraise, acquire land, select families, and manage all of the logistics to build the first Habitat homes in Lansing. Since then, Habitat Lansing has continues building homes, opened a successful ReStore, and expanded the program to critical home repairs and handicap accessibility ramps!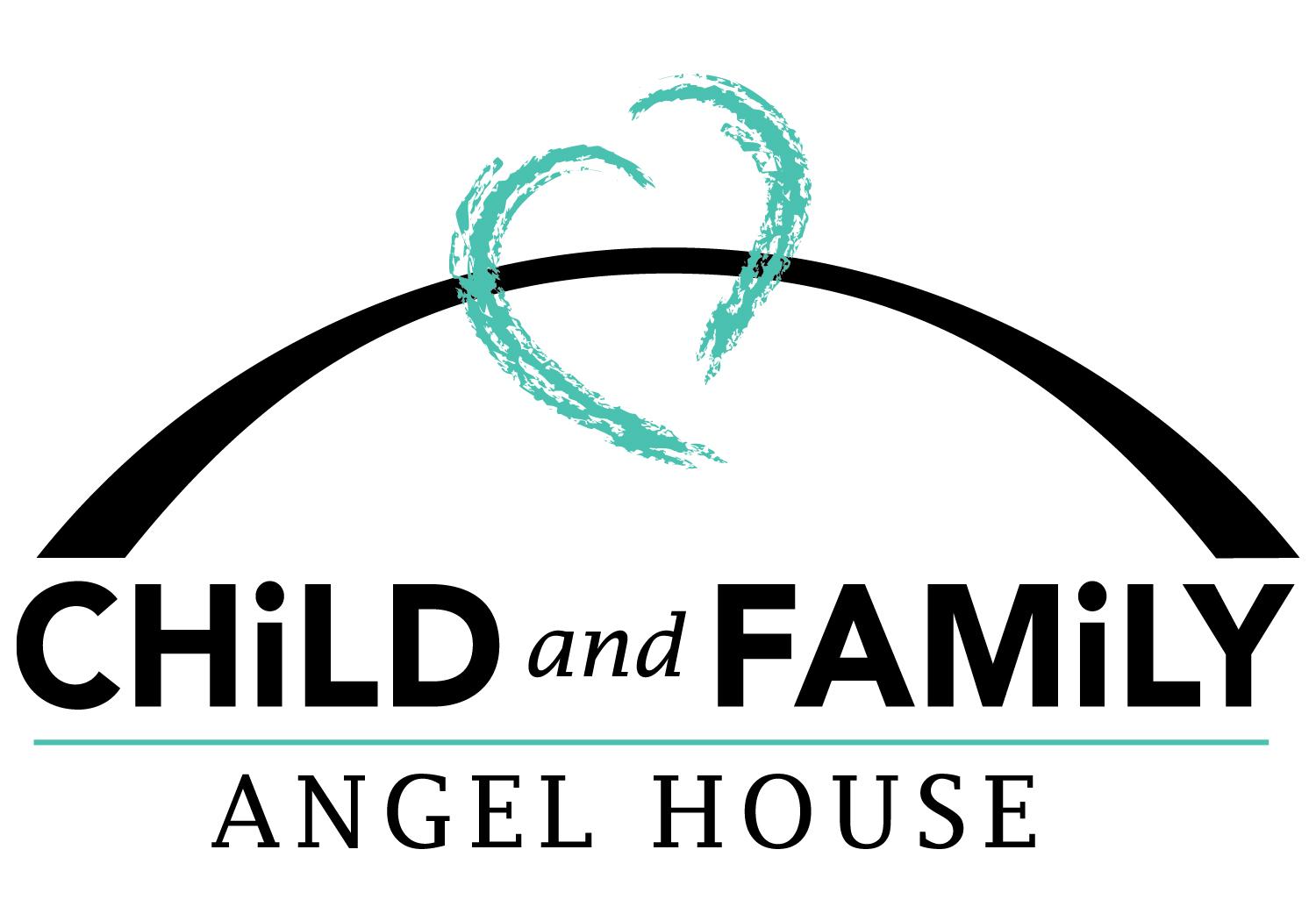 Angel House
Angel House is a residential program for young, single mothers. Since 1911,Child and Family Charities, the governing agency of Angel House, has been protecting and strengthening families in mid-Michigan. This non-profit organization addresses the needs of victims of abuse, neglect, and at-risk children while helping them overcome life's obstacles. With the support of local businesses, such as Michigan State University Federal Credit Union, Capital Area District Library, Dart Bank and more, TWO MEN AND A TRUCK® is confident that each year we will not only continue to grow in donations with the Movers for Moms® campaign, but more importantly that we can also continue to brighten Mother's Day for the women in need at local homeless and domestic violence shelters.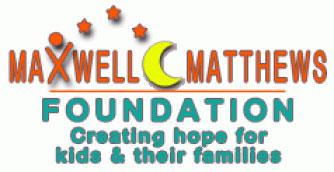 Max's Foundation
Max's Foundation was created in 2005 in honor of Maxwell C. Matthews, who passed away at age six, due to complications of spinal meningitis. Started in his memory by his parents, the foundation aims at helping children in need as well as their families. Max's foundation holds a Bowl-a-thon and Race every year in order to raise funds and awareness.
Partnerships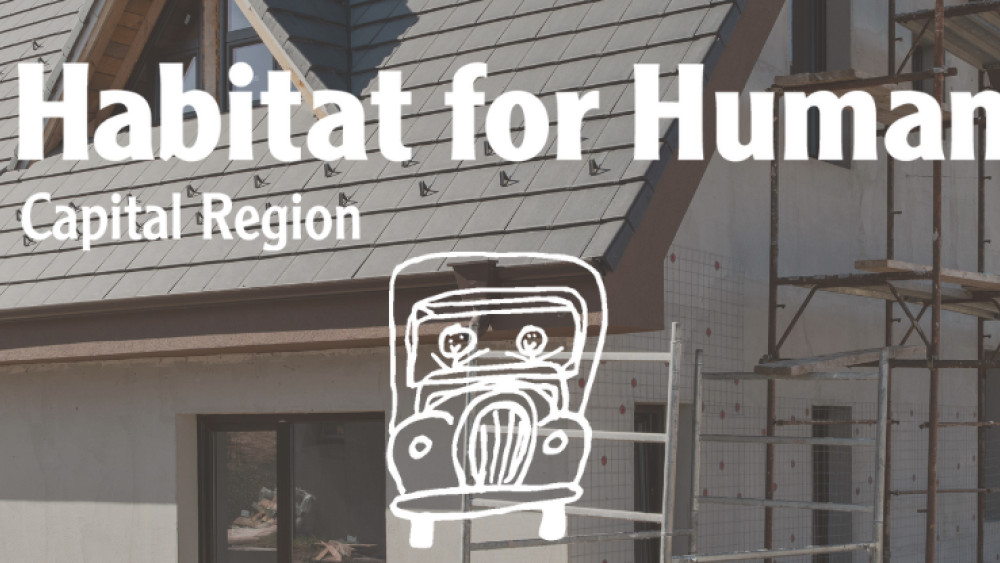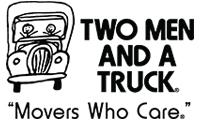 Partnership with Habitat for Humanity
Since we launched our new Junk Removal service in 2020, we've been constantly working to come up with ideas to get rid of the items in the most sustainable way possible. While we are still working towards that, we wanted to announce a partnership with Habitat for Humanity Capital Region to help us reduce the impact on the environment. Habitat for Humanity is a nonprofit organization that helps families find affordable housing. We are so excited to work with them and to be a small part of helping people find safe and affordable shelter in the Lansing Area! 
Below is a list of items that we will currently be donating to Habitat for Humanity Capital Region; the list is limited, but it changes based on their needs. We will provide updated information as it becomes available.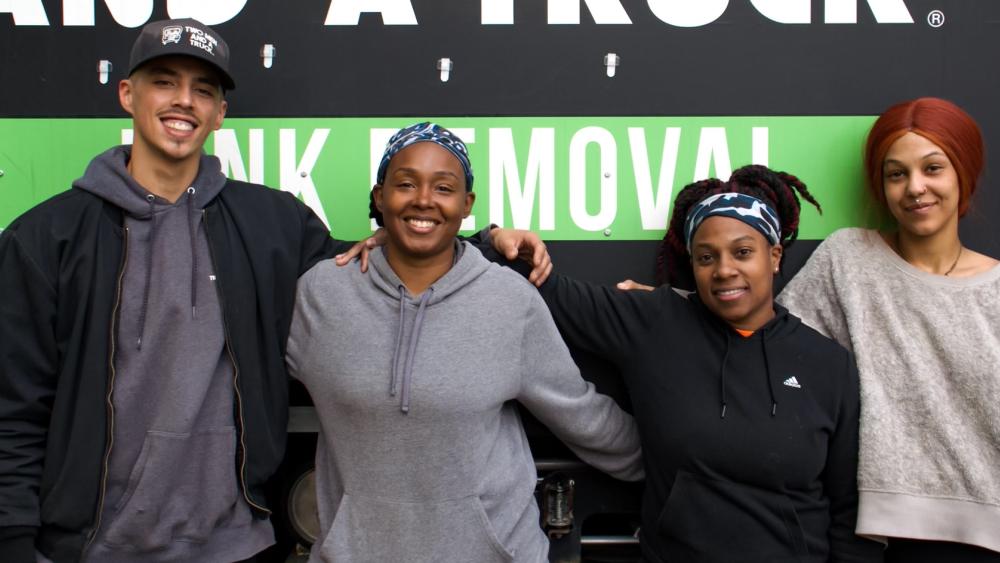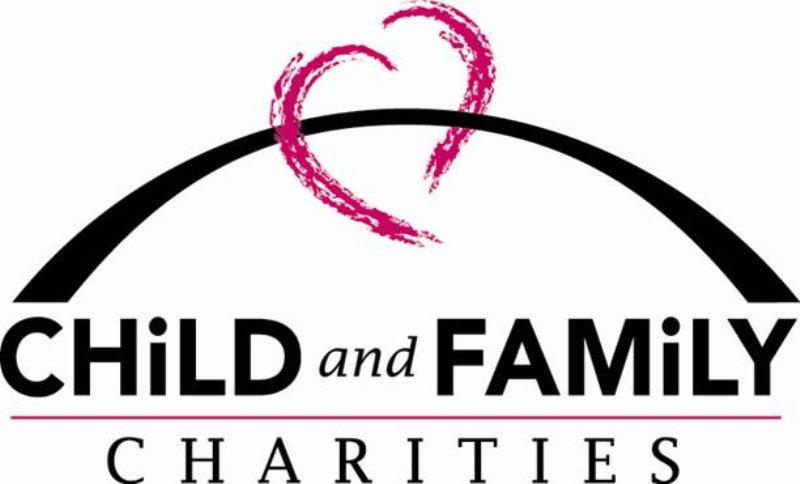 Junk Repurpose Program
When we launched our Junk Removal program in 2020, one of our biggest concerns was how we could minimize trips to the dump to reduce environmental impact. Our Junk Sales Consultant Jamison Fuentes then established our TWO MEN AND A TRUCK Lansing Junk Repurpose program. His vision was to not only reduce the environmental impact of disposing of unwanted items but also to align his efforts with our core value of "Giving Back to the Community." He created a Facebook page where gently used items that we receive from junk jobs are listed for free, and people in need can come and pick them up. 
We also started a partnership with Child and Family Charities to furnish the new homes/apartments of young women who have graduated from their Angel House and Haven House facilities. In the above picture, we got the privilege of moving one of these young women into her new home fully furnished with items that we collected from our Junk Removal Service!