Meet the Kalamazoo Team

Meet your Kalamazoo Movers Who Care: These professional movers are happy to assist with any local move, long-distance move, or business move you need help with!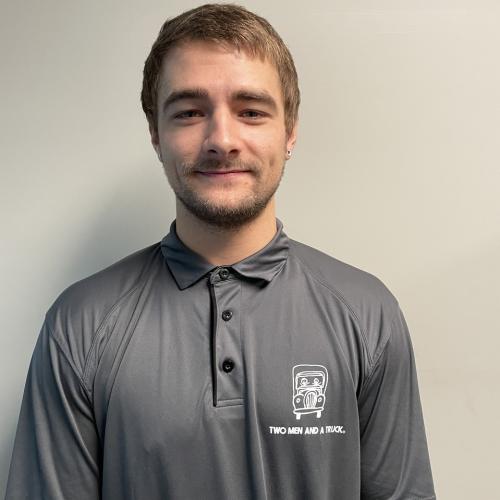 Say hello to our July Mover of the Month, Aaron! Aaron has been with our Kalamazoo team since 2016 and has completed over 1,700 moves! Aaron's favorite part about working for TWO MEN AND A TRUCK® is working with great guys. He says that he has built many friendships along the way; some so close they are like family! When Aaron isn't MOVING PEOPLE FORWARD®, you can catch him playing video games, staying active, and hanging out with friends and family.