Here are a few of the experts on our team!
Our friendly, informed and dynamic team is ready to help you through every step of the moving process from that very first phone call.  Talk with them and you will be amazed with their attention to detail and dedication to help make your move as stress-free as possible. Our Customer Service Representatives have each been with our company for several years so they have a combined over 10 years experience in the moving industry.  Our movers are carefully vetted during the hiring process and complete a comprehensive training program where they learn proper lifting techniques and body mechanics, how to carefully assemble and disassemble furniture items, padding and stretch wrapping techniques and how to protect floors, walls, doorways and stairways.  It is important that our customers feel at ease from their first interaction with our company right through to when we pull out of the driveway following the move. This is the Movers Who Care Difference!
Davion Wheeler
Employee of the Month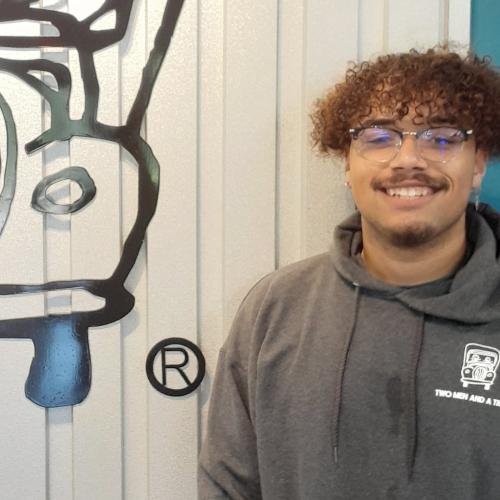 Great job on taking excellent care of our customers Davion. You embody our MOVERS WHO CARE® attitude and we are happy to have you as our employee of the month.