Meet Your Metairie Team

During one of our morning meetings, we had a pushup competition with some of our employees. One of our Core Values at TWO MEN AND A TRUCK® is to Be Your Best and Have Fun and we absolutely love practicing this everyday!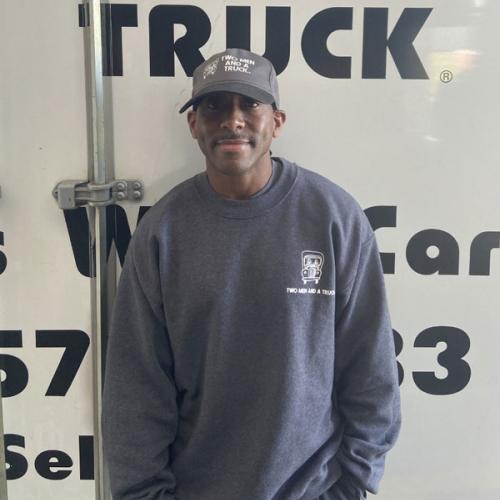 Meet one of our move team members, Leslie! Leslie has recently been promoted to LEAD driver and we are extremely excited to have him training our new drivers and new helpers! Leslie is a highly motivated individual and makes it a top priority to go above and beyond for our customers to ensure they are satisfied with their move – so much so that he is often requested by name! He has a 100% referral rating for his moves!
Outside of work, Leslie spends his free time with his children who are a huge part of his life. We're happy to have him on the team!