Our dedication to the West Orlando community
TWO MEN AND A TRUCK Campaigns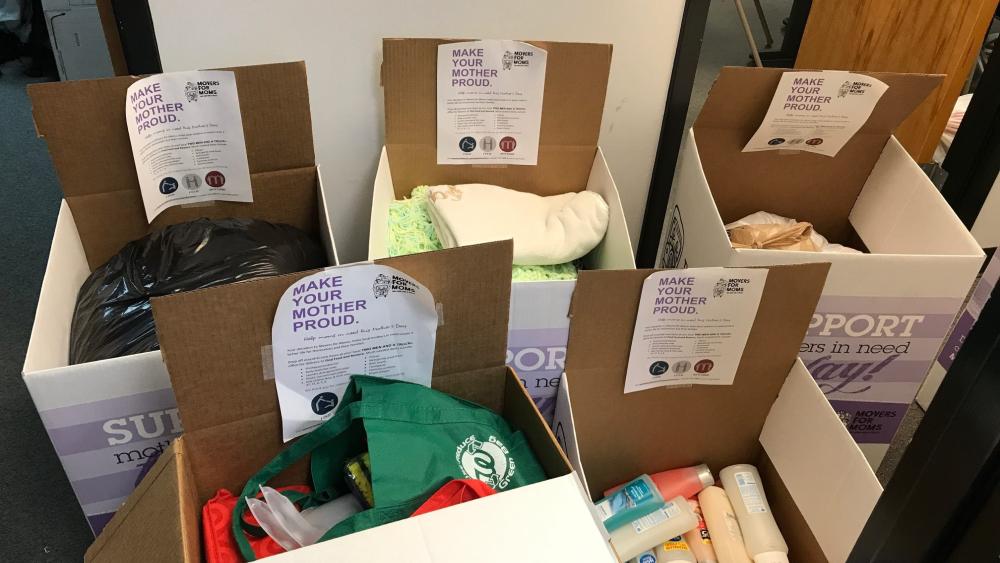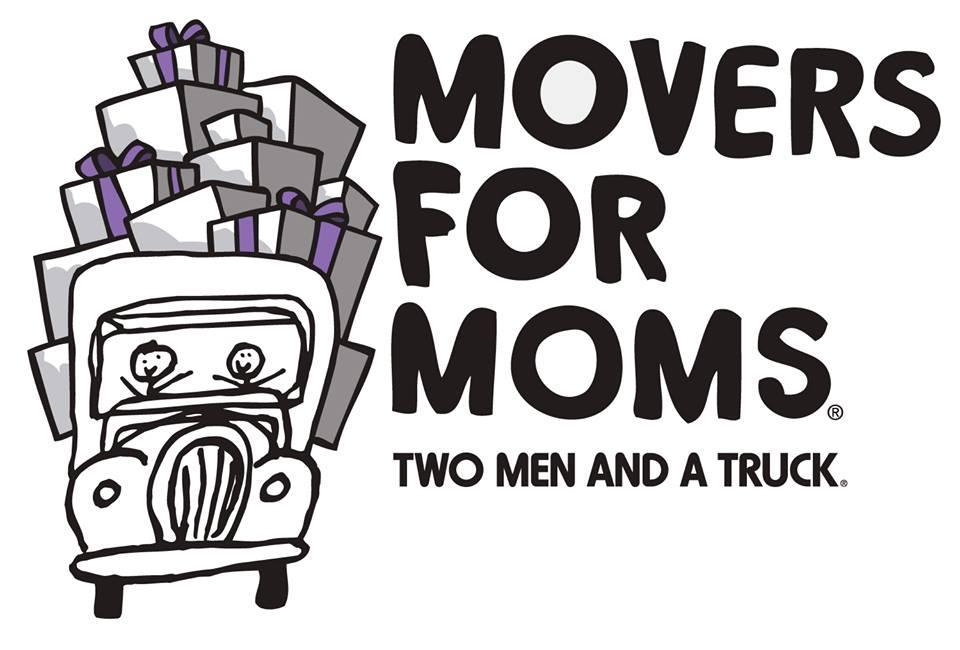 Movers for Moms®
Our location strives to become an integral part of the local community in which we work and play every day. Through our national Movers for Moms® program, we partner with local businesses to collect cosmetic and care products for women living in shelters. Our collection efforts begin in early spring and culminate on Mother's Day, when we present moms with personal care items and children's supplies. It's an effort to make them feel special on the Mother's Day, and a community show of support during a difficult life transition.
Thank you to all of our incredible partners in 2021 for helping to bring joy to the moms at Orlando Union Rescue Mission: Star Child Academy, Art Originals, Circle K, Windermere Preparatory School, Scoot Around, Fed Ex, Mega TV, Tax Link, Tax Solutions, Minute Press, Lawyer Title Network, Fitness CF, and UPS. Contact us to learn more about the collection drive and to find a drop-off location near you!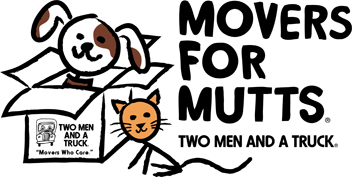 Movers for Mutts®
At TWO MEN AND A TRUCK of West Orlando, we believe that every pet should be loved and cared for. We are thrilled to be entering our second year of Movers for Mutts®, our community campaign to benefit some of the smallest members of our community. Due to the ongoing pandemic, we are not organizing in-person events. However, we will find safe ways to collect supplies for the animals staying at Pet Alliance of Greater Orlando's shelters!  Contact us if you'd like to donate, or if your organization or business would like to help!
Local Partners

Cheeriodicals
Cheeriodicals is known for their " Big Green Boxes of Cheer". They have worked with many children's hospitals across the country. Cheeriodicals works with organizations to create team building activities where the sponsors come together to build the green boxes. TWO MEN AND A TRUCK has partnered with this amazing organization and has helped Cheeriodicals throughout the US. We've been privileged to be part of this. We picked up the boxes and delivered them to Florida Hospital for Children. We love seeing the faces of the children as they receive these special packages!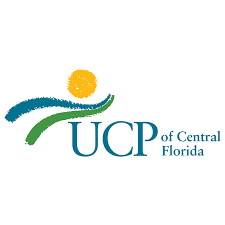 UCP of Central Florida
Grow a child's potential at UCP of Central Florida. UCP was founded in 1955 to help children with cerebral palsy and has evolved throughout its history to help children with any disability or developmental delay as well as children without disabilities. Today, UCP of Central Florida provides education, therapy, and support for children with and without disabilities through seven campuses across Central Florida. A few years our team moved their Seminole County school. Each year, we help them with their annual gala. We moved their auction items to this event and back.
Pathway Homes Inc.
Pathway Homes provides housing and support services for adults with mental illness and who are struggling financially. They are dedicated to ending homelessness in our community. Pathway Home, Inc. also provides services to these adults to help them retain their own housing. They offer non-time-limited housing, however, when these individuals are ready to be on their own, TWO MEN AND A TRUCK Orlando is there to move them.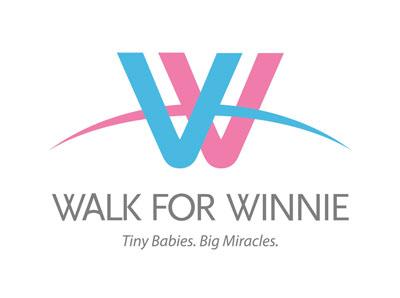 Walk for Winnie
On September 29, 2018, our TWO MEN AND A TRUCK Orlando West and neighboring franchises were a proud sponsor and charitable moving partner in this year's Walk for Winnie. It was held at SeaWorld in Orlando. Over 2,500 families, NICU team members, and community partners came together to raise over $122,000 for the Alexander Center for Neonatology at Orlando Health Winnie Palmer Hospital for Women & Babies. Our team helped moved to and from SeaWorld and had a booth with goodies for the participants. 
Drew Strochack, Development Manager at Orlando Health Foundation/Arnold Palmer Medical Center Foundation said, "Thank you to TWO MEN AND A TRUCK for sponsoring Walk for Winnie as well as supporting us through their charity move services. Their team was prompt, professional, and excited to support their community with this charity move. TWO MEN AND A TRUCK are truly "Movers who Care" and we are so grateful for their partnership!"
Youth Advocate Program of Orlando
The Youth Advocate Program (YAP) has been working in communities across the US since 1975. They aim to empower youth by assessing their situations holistically, assisting families to problem-solve and access resources, and by providing counseling and other support. The Youth Advocate Program of Orlando donates furniture to families who have been displaced by natural disasters, financial hardship, or other causes. Our team lends our assistance by moving the furniture into the families' homes. 
The Maker Effect Foundation
The Maker Effect exists to amplify the effects of makers in their communities. They run the MakerFX Makerspace in Orlando as well as Maker Faire Orlando, and provide support those who want to bring the maker spirit to K-12 classrooms. Earlier this year, we helped out during Robot Ruckus, a battle bot competition. We're amazed at the fun and creativity makers bring to STEM, encouraging people to use their minds and have fun!
The Maker Effect recently stepped up to help health care workers during the pandemic. They put their lasers to work creating cutting and assembling 10,000 face shields. We were glad to donate boxes to help transport the shields to local hospitals.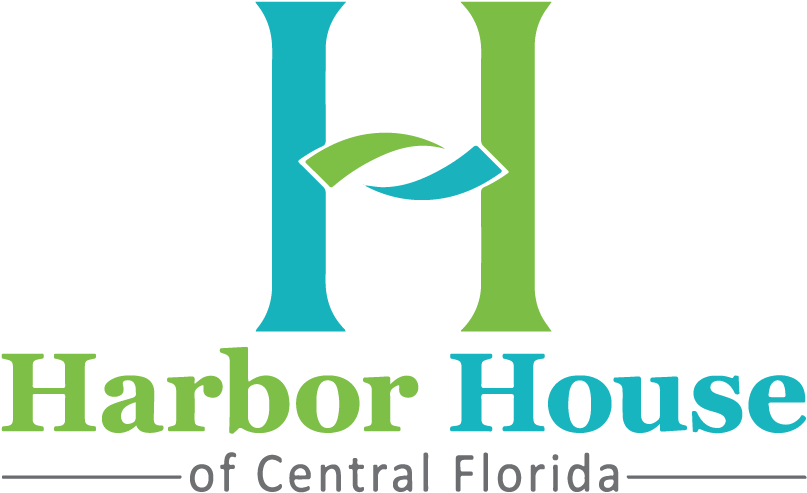 Harbor House of Central Florida
Harbor House is dedicated to preventing and ending domestic abuse in Central Florida. They provide life-saving emergency services to people fleeing domestic violence, and work to educate and unite the community. They have an abundance of resources based around their values of Safety, Justice, and Healing.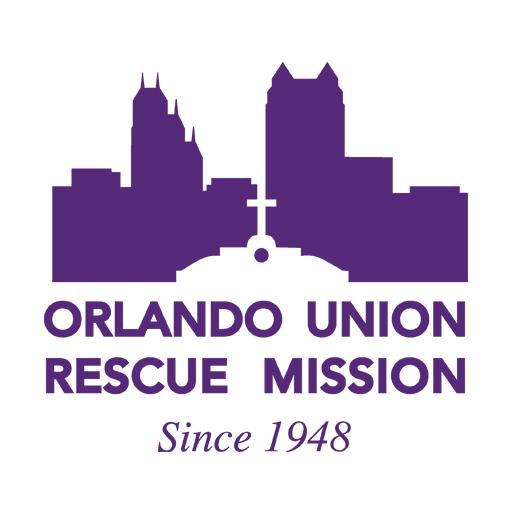 Orlando Union Rescue Mission
Orlando Union Rescue Mission has been serving Central Florida since 1948. They provide daily meals, safe shelter for families, as well as learning programs to assist adults and youth prepare for success in the community. We collect items for the women staying at the Mission's shelter in our spring Movers for Moms® campaign.  
The Mustard Seed of Central Florida
The Mustard Seed of Central Florida is the only furniture and clothing bank in central Florida. They accept donations of furniture, appliances, linens, toys -- anything a person needs when moving into a new home -- and completely furnish new homes for their program participants. They support people to transition out of homelessness, as well as those recovering from medical hardships, natural disasters, domestic abuse, and other economic challenges. When The Mustard Seed needed assistance in delivering furniture to the participants, TWO MEN AND A TRUCK of West Orlando stepped up! Our team is delighted to help The Mustard Seed carry out its mission, by picking up and delivering household items to families as they begin living in their new homes. 
Partnerships

Toys for Tots
Toys for Tots is a community action program run by the U.S.  Marine Corps whose mission is to bring the joy of Christmas to American children who are in times of need. They collect new, unwrapped toys and distribute them to children for the Christmas holidays. Our TWO MEN AND A TRUCK Orlando West team is proud to support their efforts!