Meet the Northwest Minneapolis team
Working at TWO MEN AND A TRUCK® means being your best and having fun, after all, it is one of our core values! Do you want to join our team and have fun every day? The career opportunities are endless! Click here to view our available positions. 
Joe Davis
Senior Director of Operations and Asset Management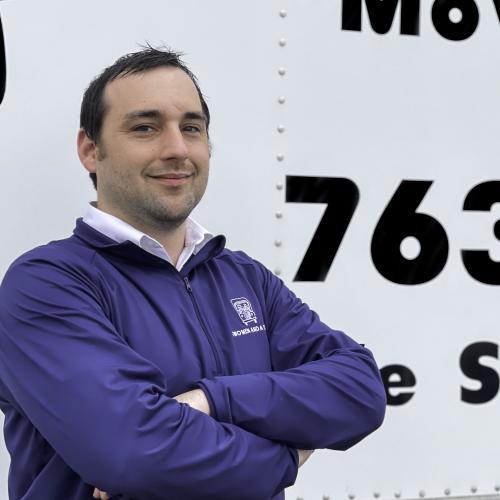 Joe is our operational guru and the other half of our regional management team. He is a major reason why our moves continue to have such a stellar reputation. Joe has been with TWO MEN AND A TRUCK ® Twin Cities for 14 years and started as a driver at our Burnsville location. Like many TWO MEN AND A TRUCK® stories, Joe saw awesome career potential in our moving company and pushed his way forward into management. He said when he had the opportunity to join the management team, he ran with it and never looked back or had a second thought that this was the right place for him.

We like to say Joe is kind of the behind-the-scenes guy that makes the magic happen.
Moving is hard work for everyone involved, and the day can be very stressful. We need a fearless leader to help put plans and procedures in place to make sure our movers are set up for success every time they step foot into the moving truck. Joe is this person for our team.
Joe is passionate about the people he works with and is driven by being a leader and role model for our movers and drivers. He loves being able to exceed others' expectations whether it is on the trucks or in the office.